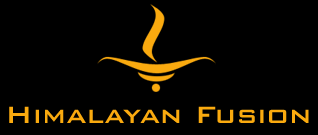 Downtown Mall, Charlottesville
CLOSED
We are closing to comply with safety guidelines. One staff member tested positive for COVID-19 today, November 5th. Updates will be posted here. The rest of us do not have symptoms and will get tested and only return to work after we are free of symptoms for 48 hours. We apologize for the inconvenience.

Update Nov 7th: We tested negative for COVID-19. We will open after cleaning and being free from any symptoms for a period of 48 hours.

Update Nov 23rd: We will open for take-out Tuesday, December 1st. Thank you for your support.
Order Online at https://pos.himalayanfusion.com/takeout/
Phone (434-293-3120) orders are welcome.
We will send you a payment link to minimize contact.
Temporary Take-out hours are Monday through Saturday, 3 p.m. to 8:00 p.m.
Order ahead for earlybird options online at http://pos.himalayanfusion.com/takeout/
Pick-up at our front (access from mall) or back door (access from 5th St, SE.)
Call for curbside pick-up at the end of 5th St SE off East Water St. when you arrive.

Closed for dine-in.
Thank you for your support
This application created and maintained by Himalayan Fusion, Charlottesville, VA
Copyright © 2013 Himalayan Fusion. All rights reserved. Updated Jun 29, 09:17 AM